Top Wedding Venue in Columbus Ohio
Top Wedding Venue in Columbus Ohio
Where All We Do is Everything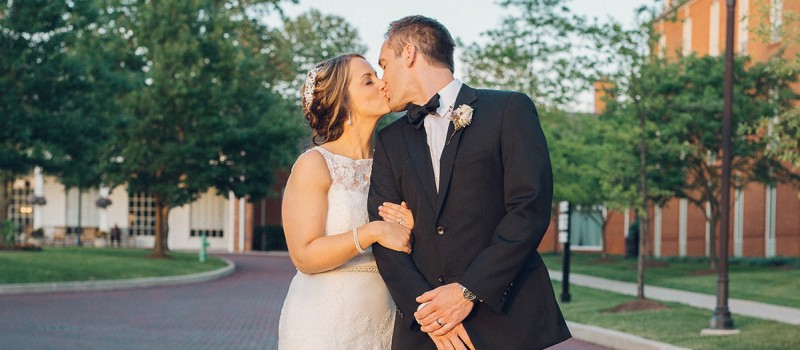 Nationwide Hotel and Conference Center sets the standard for romantic wedding venues in Columbus, Ohio. From a bridal shower or afternoon tea with special pampering for the ladies, to martini nights and golf outings for the gentlemen, we offer a comprehensive array of wedding services and specialize in creating a unique and intimate experience. Our village-like setting in Columbus near the intersection of Route 23 and Polaris Parkway, with graceful Georgian architecture and quaint cobblestone streets, provides stunning outdoor locations for ceremonies and receptions. Our poolside patio overlooking a serene duck filled pond is very popular, and our 6,000-sq.ft. Grand Ballroom will allow your imagination endless opportunities to enrich your décor and create your own special ambiance. Most importantly, the cuisine and service are exquisite.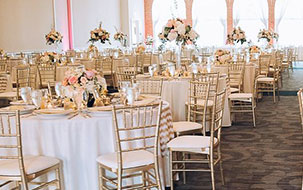 No other wedding venue in Columbus can match our comprehensive options: The beauty and flexibility of a country club, the convenience and quality of a fine hotel, and the creativity of award-winning on-site catering. Our 192 beautifully appointed guest rooms and suites are perfect for out-of-town family, guests, and wedding night newlyweds. Our cozy on-site pub is a great place for social gatherings before and after the festivities. Whatever you can dream for your wedding in Columbus, we can make come true!
Our Wedding Services
let's start planning
Please complete the form below
Thank you for contacting us.
We will be getting in contact with you shortly.
Meet our Experts
Nationwide Hotel and Conference Center
100 Green Meadows Drive South
Lewis Center, Ohio 43035
Managed By
Hotel Marketing by Tambourine