Beautiful Weddings Begin Here
Beautiful Weddings Begin Here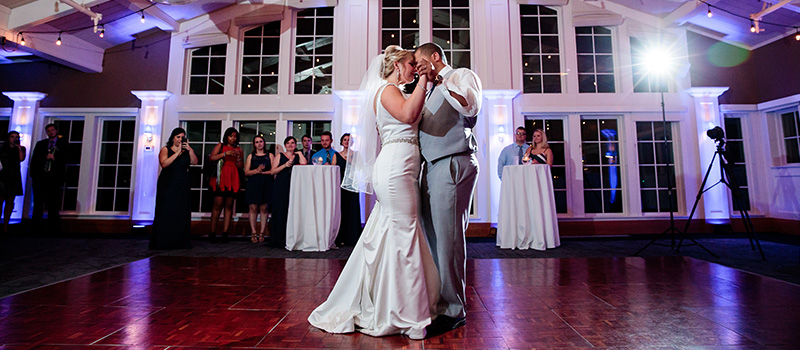 Seating charts, seasonal décor, signature cocktails. It's all in a day's work for our team of expert wedding and event planners. Armed with experience and imagination, our trio brings your dream wedding to life through razor-sharp focus on the details and a shared passion for perfection. Whether you're planning a gala wedding in the Ballroom for hundreds of guests or an intimate outdoor ceremony for close friends and family, you'll enjoy unlimited, immediate access to professional wedding planners who pair their expertise with valuable insight on wedding trends and traditions.
Bryan Wright

Director of Catering

Alma Mater: University of Northwestern Ohio.

Bryan started his hospitality career in 2006, and he has been working with weddings and social events since 2012 at the Nationwide Hotel & Conference Center. His favorite wedding space is the NorthPointe Ballroom! This space has a pre-function area as well as a study for cocktail hour that has a very classic feel with large windows and access to a secluded courtyard. Bryan's ideal wedding would feature dim lighting and lots of candles for a very romantic and intimate setting. He would pair deep purples and charcoal accents with ivory linen and tall centerpieces in this space. With 18' ceilings, the taller the better to add to the dramatic atmosphere! After a long day on Saturdays, Bryan enjoys the unique pairing of red wine with Taco Bell. He loves spending time with his "fur-baby" Murphy—playing Frisbee is his forte! He also enjoys playing tennis and volleyball; he happens to be a bit competitive!

Lisa Sullivan

Senior Events Planner

Alma Mater: The Ohio State University

Lisa has over ten years of events experience. She began her career planning leadership conferences and other corporate events at Nationwide Insurance and has experience with nonprofit events such as fundraising galas and golf outings. Lisa ran her own successful wedding planning company as well for nearly six years prior to joining the Nationwide Hotel & Conference Center team!
Her favorite wedding space is the Grand Ballroom! It features lovely floor-to-ceiling palladium windows, interior brick walls, French doors extending to the outdoor courtyard, and gorgeous exterior florals. Lisa loves a glamorous wedding atmosphere with lots of sparkle, graphic elements, and pops of colorful accents.
She would pair these colors with dramatic centerpieces for a very chic event! On the weekends, Lisa loves getting cocktails downtown, trying new restaurants, local theater, and her weekly yoga sessions to keep her relaxed.

Caroline Whitaker

Event Planner

Alma Mater: Wittenberg University

Caroline double majored in business marketing and communication. She spent three years planning campus events ranging from small presidential dinners to more large-scale events such as homecoming weekend and graduation. Her favorite wedding space is the Edgewater Room. This room features floor-to-ceiling windows and exposed wooden beams. The patio overlooks the refreshing pool and picturesque pond providing a perfect area for cocktail hour. Her ideal wedding in the space would have a fun, bright, and natural feel. The décor would include candles, mason jars, and burlap with mint and coral color accents. In her free time, Caroline enjoys playing volleyball, shopping in the Short North, going to local parks with her dog Stella, and going out with friends to have her favorite combination of margaritas and tacos.
let's start planning
Please complete the form below
Thank you for contacting us.
We will be getting in contact with you shortly.
Venues
Nationwide Hotel and Conference Center
100 Green Meadows Drive South
Lewis Center, Ohio 43035
Managed By
Hotel Marketing by Tambourine